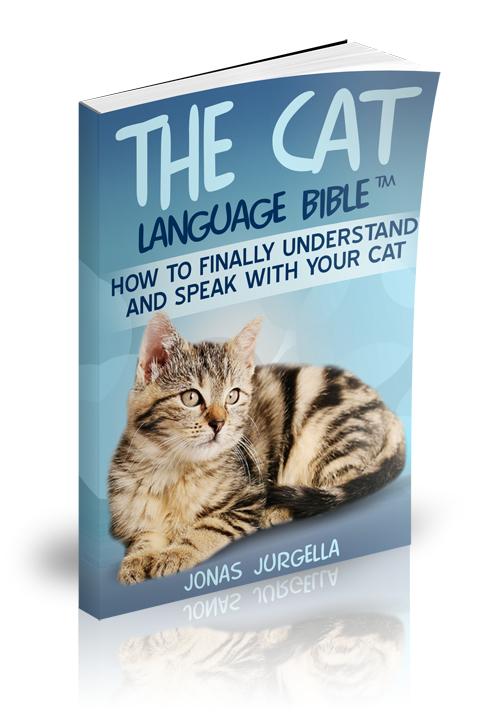 The Cat Language Bible
Guide For Bonding With Your Cat
.
Introduction.
What does it mean when your cat purrs? Or bites you?
Why do cats knead with their paws?
Why is your cat meowing so much all of a sudden or so clingy?
If you are a Cat Lover and if you haven't been connecting with your Cat now is the time to start. This is the third post of 3 that explain all:
The Cat Language Bible in VIDEO bellow
Have You Ever...
Have you ever desired to discipline your cat without using a harsh voice so that

you could change behaviors

?
Have you ever desired to be sat on the sofa with your cat on your lap and actually tell her the

affection

you felt at that moment?
Have you ever desired to have a true

bond

 with your Cat?
Now You Can Have It: 
BONUS 1: The Cat Care Guide
BONUS 2: Training Your Cat
BONUS 3: A-TO-Z Feline Nutrition
BONUS 4: FREE Lifetime Updates!
                   .
Recommended Actions:
See Cat Bible Video and then see next Post 5 Urgent Messages From Your Cat.
Refer Friends. Share On Facebook, Follow On Twitter.
Get Connected. Sign Up Now, Don't Miss Out On Important Updates.
Reward Program. Join 

HERE

and start win as a member.  
Share Yor Comments With Us.
Sign up to Newsletter
Get the latest news & updates from GreatmyPet