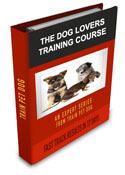 House Training & Potty Training Your Puppy or Adult Dog Quickly and Easily - Ebook
Ebook - House Training & Potty Training Your Puppy or Adult Dog
Quickly and Easily

.
Introduction.
It's essential for Dog parents like you to know certain basic factors that determine your relationship with your Dog and can go a long way in training him effectively.
The first 2 Posts provide general dog training tips. The 3rd Post is on house training. The 4th Post is on grooming:
eBook

Quickly And Easy House & Potty Training Your Dog
The Ebook.
If your Dog has become too noisy or disobedient or aggressive, our Dog Lovers Training Course will teach you how to obedience train it and stop it from barking and biting.
WATCH HERE ▶ House Training Ebook
Copyright (c) 2018 TrainPetDog.com
Recommended Actions:
Share Yor Comments With Us.
Sign up to Newsletter
Get the latest news & updates from GreatmyPet